Historic wetland landscapes in Waltham
Rock Meadow
One of the earliest named meadows, this area spanned what is now the northern Waltham-Belmont border. The meadow has been preserved on the north side of Beaver Brook side by the town of Belmont, with a conservation easement.
West Meadow
This name appears in 17th century deeds, associated with land now at the former Metropolitan State Hospital. The wetlands at the northwest base of Mackerel Hill, and at the north end of Marguerite Ave. comprise this state-protected wetlands, made up of cattail marshes, peat bogs and red maple swamps. A state protected species, Painted Turtles, have been identified in this meadow.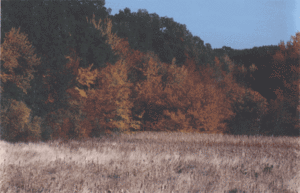 Lawrence (Pond) Meadow
Named for Frederic Lawrence, the 19th century occupant of the historic house at Cedar Hill, this large wetland area collects water from numerous streams draining from Owl Hill, Pigeon Hill and Mount Enoch (along Forest Street). Owned by the UMass Extension Service, the marsh is located at the intersection Beaver Street and Waverley Oaks Road.
Beaver Brook Meadows
Once an extensive wetland flood plain adjacent to Beaver Brook, much of this marsh has been filled in along Waverley Oaks Road to support industrial development.
Patch Meadow
This small wetland, located at the east base of Mackerel Hill, was mentioned in 17th and 18th century records. By the 19th century, it had been incorporated into the Dix and Lawrence farms. In the 20th century, the meadow was filled and developed into residential lots, the area now named Arcadia Avenue and Marlborough Road.
Mr. Samuel's Meadow
Named for Samuel Saltonstall, son of Watertown's first leader, this marshy area near the Waltham-Lincoln border was flooded in the 20th century to form the Cambridge Reservoir.
Chester Meadow
Located along the south side of Beaver Street and adjacent to Chester Brook, several smaller streams merged into Chester Brook at this point. Residential development has impinged upon much of these wetlands.