Since 2013, the Waltham Land Trust has held the Western Greenway 5K walk and run benefit event where people of all ages traverse a 5K distance through the Western Greenway.
The 5K (3.1 mile) course goes through and around a variety of habitats in Beaver Brook North Reservation and Rock Meadow, including cattail marshes, forests, vernal pools, and open meadows. This year's race route is the same as last year.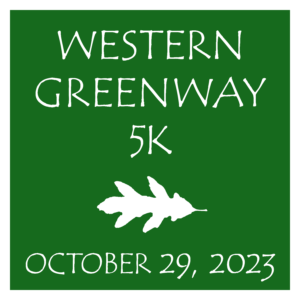 The 2023 Western Greenway 5k is Sunday, October 29, 2023 at 1:00pm.

Advanced bib pickup will be at Mighty Squirrel Brewing Co. from noon to 2:00pm on Saturday, October 28th.
You can also pickup your bib on raceday at the registration tent near the McLaughlin Building on Metropolitan Parkway North. Please arrive early if you intend to pick up your bib the day of the race.
Online registration will close at midnight on the Friday before the race (10/27/23). Additional registrations are always welcome, but there is an additional $5 fee to register at bib pickup, or the morning of the race. Because WLT relies on the proceeds from the race to fund its work and we expend certain costs, race registrations are not refundable.
To get your Land Trust member discount, your membership must be up to date and you must login to your account when you go to register for the event. If you forgot your login name or your password, go to iforgot.walthamlandtrust.org.
Every year we need volunteers to help with tasks like checking the race route and handing out water and snacks. Interested in volunteering? Email Anna Richardson at arichardson@walthamlandrust.org
Thank you for being part of the Western Greenway 5k and supporting the Waltham Land Trust!
A huge THANK YOU to this year's lead sponsor and host of bib pickup and the post-race festivities, Mighty Squirrel Brewing Co.!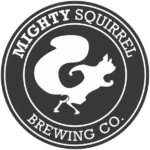 Check out pictures from previous Western Greenway 5Ks!