The Waltham Land Trust is led by an 16-member board of directors. The WLT's board was launched with eight original founding, lifetime directors, some of whom still serve on the board today. The remaining directors are elected at the Annual Meeting of the general membership for three-year terms.
Meet our current directors!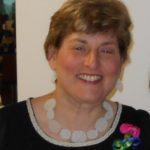 Nadene Stein, PhD, President
Nadene has lived on the Southside of Waltham since 2002. She is currently the president of the boards of the WLT and Healthy Waltham. She has been the Administrator of Pupil Personnel Services, in charge of Health Services, School Counseling and Special Education for the Waltham Public Schools since 2015. Previously, she was the principal of Northeast Elementary School in Waltham for 14 years. Nadene loves playing the baritone horn, reading and knitting and participates in many of the Race Around Waltham 5K road races.
Dan Berlin, Chair
Dan came to Waltham from Long Island in 1995 to attend Brandeis University, bopped around Metro Boston for a bit, then came back to attend Bentley University for grad school in 2006 and never left. He recently started Watch City Research, a user experience (UX) research agency where he works to help make everyday experiences more intuitive, meaningful, and enjoyable. You'll often find Dan and his dog Shadow picking up trash at Beaver Brook North and the Waltham Dog Ranch.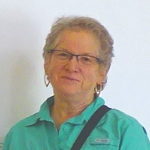 Barbara Jacobs,
Vice President
Barbara has lived in Waltham since 1995. Her first home was across from Hardy Pond. Currently retired from a career as a grant writer and program developer, she has been supporting the Waltham Land Trust with writing and advising on grants for several years. Barbara shares her love for walking and cycling by leading walks through the Western Greenway and cycling around the communities that surround Waltham.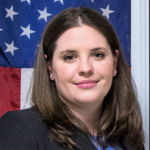 Anna Richardson, Clerk
Anna is an attorney and the Co-Executive Director of Veterans Legal Services. Anna grew up in Ithaca, New York, where enjoying the waterfalls and hiking trails helped her understand how conservation and green space benefit everyone in the community. Anna enjoys gardening and cooking, especially incorporating the herbs and vegetables from her garden into her dishes. She and her husband, Clarence, live on Bright Street where they frequently enjoy the Grove Street Green Space.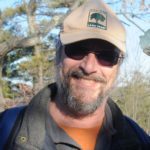 Marc Rudnick, Treasurer
Marc Rudnick is a founder of the Waltham Land Trust and one of the primary architects of the Western Greenway hiking trail.  He is a lifelong activist who also co-founded the Hardy Pond Association, the Waltham Farmers' Market, WATCH Community Development Corporation, and the city's 150-plot community gardening project.  Marc received the city's inaugural Waltham Community Hero Award and citations for public service from the Mayor and the City Council.  He currently serves on Waltham's Zoning Board of Appeals.
Erika Bourne, Board Member
Erika has chosen Waltham as her home since 1986 although she grew up in NYC. She is a Registered Nurse and owns Myofascial Pain Treatment Center in Watertown. There she treats people with musculoskeletal pain. She is a board member of the Friends of Stonehurst and a trail steward with the Waltham Land Trust. Erika is an avid gardener with a special interest in native plants and how they support our local birds and wildlife. Her other hobbies include wood carving, metalwork and playing the upright bass.
Martha Creedon, Board Member
Martha moved to Waltham in 1982. A retired academic systems librarian, she has served on the board at Waltham Fields Community Farm, volunteered at the Farm's outreach market, is a founder and current volunteer at the Watch City Bike Lab,  is on the steering committee of the Waltham Farmers' Market, and serves as a Trustee at the Waltham Public Library. Martha enjoys cooking, gardening, fruit and vegetable preservation, and cycling for transportation, fitness, and fun.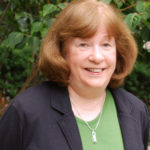 Marie E. Daly, Board Member
Marie is a founder of the Waltham Land Trust. She currently serves on the board of the Waltham Historical Society and is a member of the Waltham Historical Commission. Marie is retired from the New England Historic Genealogical Society. She was formerly president of the Beaver Brook Watershed Coalition, which advocated for the preservation of open space at the former Metropolitan State Hospital. Since she has lived in Waltham for nearly 70 years, Marie has intimate knowledge of its history and current and former open spaces.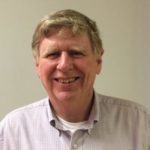 John A. Dieckmann, Board Member
John has been involved in land conservation, walking trail and bike trail development for the past 15 years. He is the vice-president of the Belmont Citizens Forum and in this capacity was one of the founding members of the Friends of the Western Greenway. John has devoted considerable time to planning and building the Western Greenway Trail. He is also the vice-chair of the Belmont Community Path Advisory Committee. In his day job, John is a mechanical engineer, a background that sometimes is relevant to trail projects.
Tom Geary, Board Member
Tom is a lifelong Waltham resident. A 2002 WHS graduate, he is a member of Carpenters Local 339 since 2005, in which he serves as a shop steward as well as an executive board member. In addition to helping with the WLT repair/replace boardwalk along trails, Tom enjoys volunteering with the Cat Connection. Day hikes, soccer, and snowmobiling in Northern New England are his favorite recreation.
Brian McCormick, Board Member
Brian grew up in Connecticut and first moved to Waltham in 1991 to attend Bentley University; Waltham has been his primary residence since that time. In addition to a Bachelor's Degree from Bentley, Brian has an MBA with a concentration in Finance from Boston University. Brian has worked in banking for the past two decades and is currently at Middlesex Savings Bank in Natick, MA in a credit analysis role. Brian began volunteering for the Waltham Land Trust in 2011.
Daniel Melnechuk, Board Member
Dan grew up on a farm in Brookline, Mass after leaving Manhattan at the age of 7. By the age of 15, he had visited and camped in 47 of the continental United States. Waltham has been his native habitat since 1991. As a computer systems consultant, Dan helps out with WLT's tech in both a hands-on manner and in planning. He loves the outdoors, growing garlic and playing his bass. "Being surrounded by nature is a tonic that, if you let it, can cure modern society's stressing effects."
Lesley Sneddon, Board Member
Lesley moved to Waltham from Newton in 2018, when she joined the Waltham Land Trust as a volunteer steward. She is a retired plant ecologist from NatureServe, an international nonprofit organization that provides scientific information to guide conservation. As a plant ecologist, she worked closely with ecologists from NatureServe and from the network of natural heritage programs in the northeastern states from Maine to Virginia. She is a regional editor of the US National Vegetation Classification, a standard classification of plant communities nationwide. She has served on the Boards of CAN-DO, an affordable housing organization in Newton, and of the First Unitarian Universalist Society in Newton. She is passionate about ecology and conservation, and is currently working on nature guides to Prospect Hill Park and the Charles River Greenway in Waltham.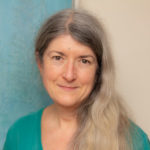 Debbie von Rechenberg, Board Member
Debbie and her husband Moritz have been WLT members since moving to Waltham in 2005, hiking almost daily in the open space around their neighborhood. Both are WLT trail stewards; their beloved, departed dog Mica even pitched in, exchanging litter for cookies. Debbie also serves on the Development Committee. As a freelance medical writer, she enjoys using her writing skills in her volunteer efforts. Besides hiking in Waltham's many open spaces with their current dog Enzo, Debbie enjoys cooking and preserving local produce from Waltham Fields Community Farm and her small chaos garden, playing with sourdough, knitting, crocheting, and practicing and teaching tai chi.
Diana Young, Board Member
Diana moved to Waltham in 1996 and became a WLT Board member in 2002. She has led walks and other WLT program activities for nearly the past two decades. Diana got to know Waltham when she was a student lawyer at the Boston College Legal Assistance Bureau. She is a retired tax lawyer, the former  Chair of the Community Preservation Committee and an avid gardener.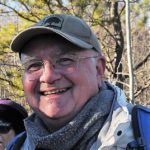 David Kehs
In Memoriam 7/21/2019
Dave moved to Waltham in 1980 to take a software engineering position at one of the local firms along Rt. 128. He enjoyed hiking, biking, kayaking and rafting, both in local recreation areas and around the country. David joined the WLT Board of Directors in 2001, was an active member of the Land Committee, and led a number of walks for the WLT. He was the creator of WLT's trail guides and maps until his untimely white water rafting death in 2019.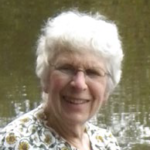 Inge Uhlir, Director Emeritus
Inge Uhlir is one of the founders of the Waltham Land Trust in 1999. A strong supporter of the environment and conservation of open space, Inge worked tirelessly as a director to help guide the Waltham Land Trust on its mission to create a legacy of land conservation in Waltham by promoting, protecting, restoring, and acquiring open space. Upon her retiring from the board, we renamed our annual award given to an individual for their dedication to conservation "The Inge Uhlir Conservation Award".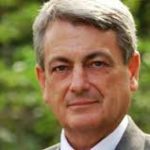 Stephen Rourke, Director Emeritus
Stephen is one of the founders of the Waltham Land Trust in 1999. A Waltham native, he moved to the Southside neighborhood in 1978, where he has been the Ward 8 City Councillor starting in 2002 and serving his last term ending in 2018. In addition to enjoying the outdoors, Stephen is an avid supporter of, and occasional participant in, Reagle Music Theater productions.
The Waltham Land Trust has an Advisory Board made up of both past Directors and other special people with helpful skills and knowledge that pertain to open space preservation. These people are:
Kate Buttolph–Director
Laura Goldin
Eric Olson
Stephen Rourke–Founder and Director
Mike Squillante–Director
Mike Tabaczynski
Doug Waybright
Roger Wrubel