What About Chestnut Trees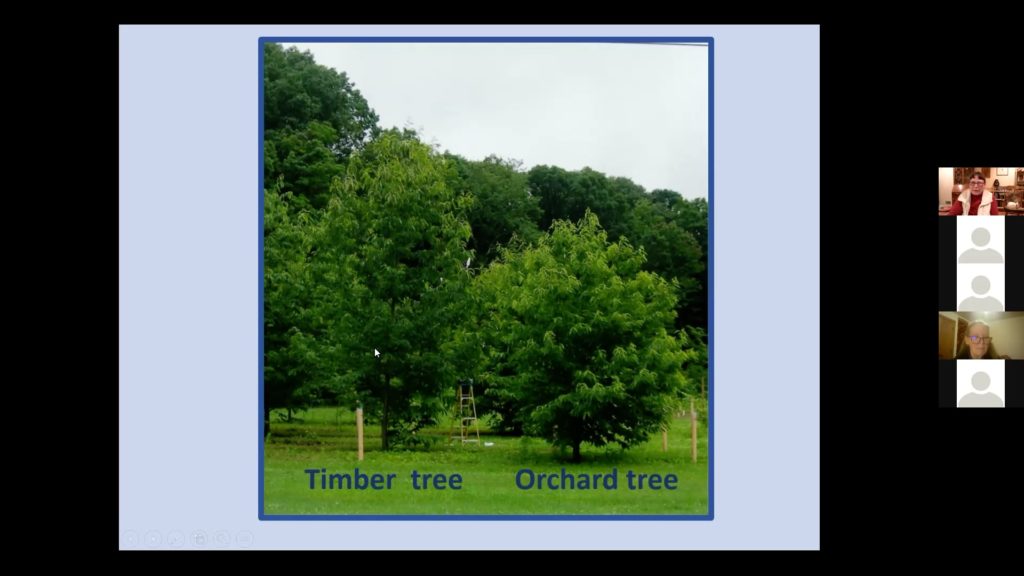 On February 22nd, 2021, WLT member Dr. Sandra Anagnostakis, Emerita, Connecticut Agricultural Experiment Station, New Haven, gave an information packed webinar about Chestnut trees including a slide show, as well as answering questions from the attendees.
Dr. Sandy has researched American chestnut trees, Castanea dentata, and other nut trees for more than 50 years. American chestnuts were used and spread by Native Americans; the Appalachians were the heart of their range. They were huge forest and timber trees.
There were few chestnut trees in Massachusetts before European settlement, but because of their larger nuts, European species were quickly planted. Sadly, two imported diseases greatly reduced the populations and vigor of American and European Chestnuts. Because of their unique qualities, efforts have been made over many decades to produce hybrid chestnuts for forest and timber, as well as for orchards and eating.
If you missed the webinar, you can watch the recording below!