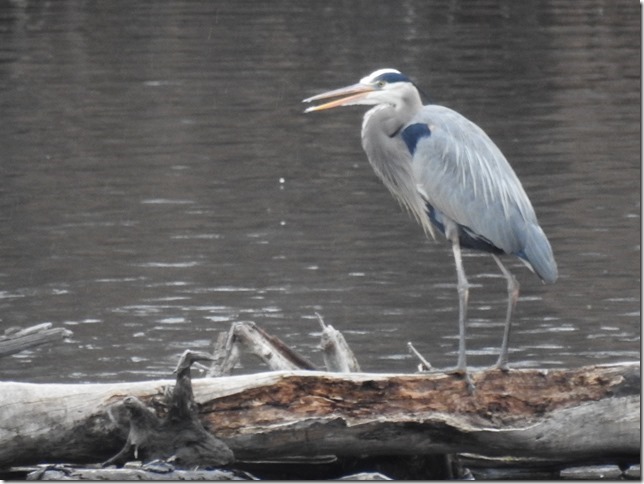 On Sunday, March 26, about 25 people met at the Watch Factory for the Waltham Land Trust's Spring Equinox Walk. It was a dry but cool day. We went for an easy stroll along the Charles River in search of birds and signs of Spring.
We spotted a Great Blue heron as we walked from the Woerd Avenue boat launch towards Forest Grove Park on the Newton line. At Purgatory Cove, we saw a variety of mergansers, both hooded and common.
Hope to see you next time on a walk!