Snakes of New England and the World, June 12, 2021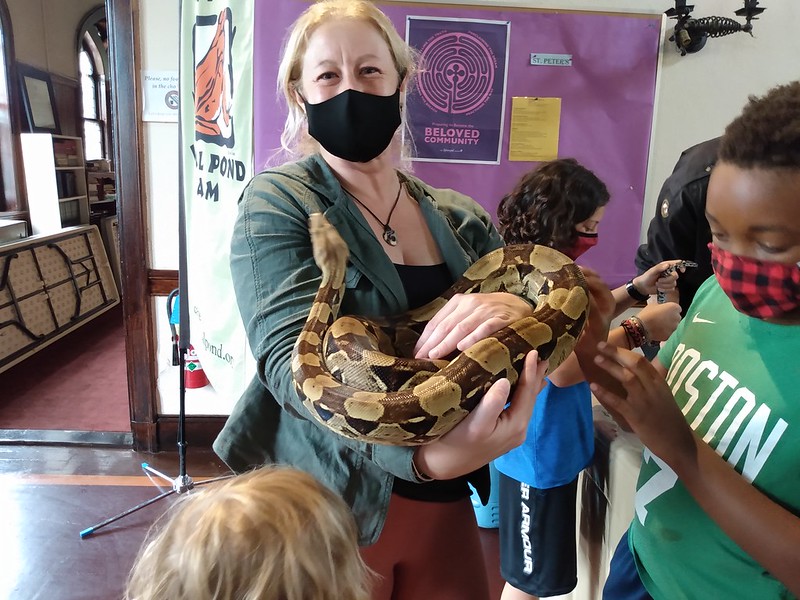 On June 12, 60 snake enthusiasts welcomed The Snake Man (Rick Roth) and the Cape Ann Vernal Pool Team to the Christ Church in Waltham for a special program for children. After introducing the group to about two dozen snakes from New England and the world, participants were invited to come up and handle the snakes, which we did! A clear crowd favorite was Violet, the five-year-old albino python. Many thanks to the Waltham Cultural Council and Jones Partnership Fund for providing funding.
Lots more photos on our Flickr site.