Smith Point Trail Opening, May 15, 2021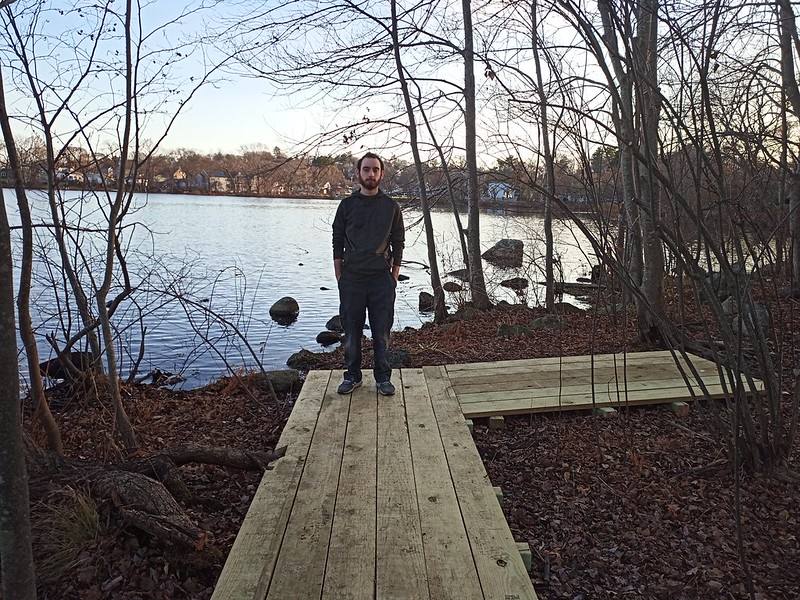 On May 15, a ribbon-cutting ceremony was held to celebrate Waltham Eagle Scout Tyler Mailman and the trail he built at Smith Point. Smith Point is a small parcel on Hardy Pond owned by the Waltham Land Trust. Over the course of a few months, Tyler and his team of volunteers removed and relocated boulders, smoothed the surface of the pathway where possible, and built "bog boards" in areas that become muddy. Waltham Mayor McCarthy, members of Tyler's family and troop joined representatives of the Waltham Land Trust and Hardy Pond Association in attending. Thanks for the work, Tyler!
Lots more photos on our Flickr site.