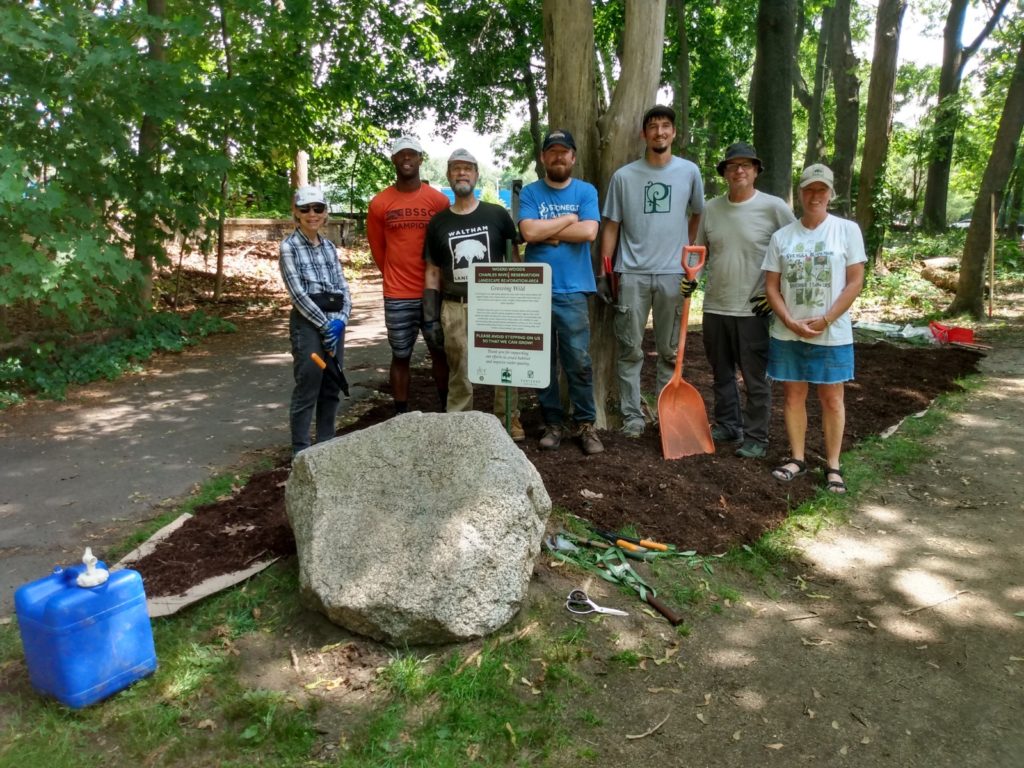 September news and events: Hikes, special projects, and work parties
Another great month for the Waltham Land Trust as the fall weather began to arrive.  Check out our photos from the various events throughout September:
Wellington House Lands Work Party #4 - September 12
The work continues at the Wellington House lands. On Sept. 12, nineteen volunteers spent time clearing the new pathways that go through and around the property.
Woerd Woods Planting Party- September 18
In a grant from National Environmental Education Fund, the WLT received money to replace invasive plants along the riverbanks of the Charles River with native species. WLT led steward Jarek Reihner drove to western MA to pick up close to $800 worth of plugs and one-gallon plants, which were put in the ground in a massive effort on September 18 in advance of National Public Lands Day! Many thanks to the ten volunteers who lent a hand. Go see their work in the space next to the boat launch at 31 Woerd Ave.
Beaver Brook North Loop Hike - September 19
On a sunny Sunday, a dozen hikers joined WLT Directors Dan Berlin and Diana Young on a hike in Beaver Brook North reservation. The group met at the McLaughlin Building on Metropolitan Parkway and embarked on a journey that was cut short by the large number of mosquitos who tagged along...
Wellington Lands Work Party #5 - September 26