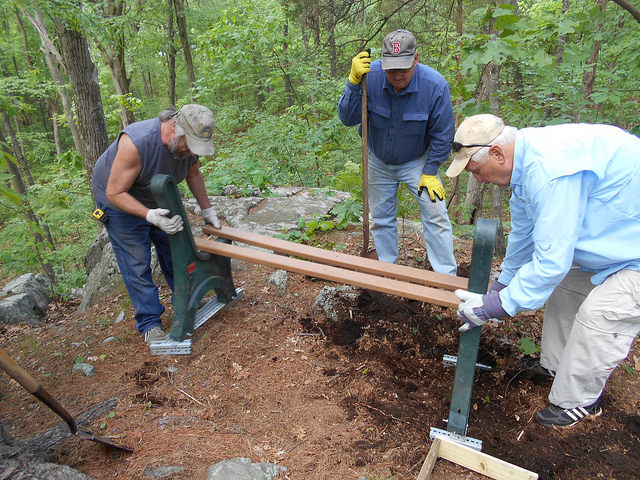 National Trails Day Celebrated In Waltham
On a day where people all over the country were celebrating trails, 16 volunteers joined the Waltham Land Trust in addressing two long-standing issues on the trails. Along the Western Greenway, a bench that was originally installed in 2012 and dislodged by vandals a few years later was returned to its perch overlooking a forested gully.
Since before 2010, a wooden structure covered with blue tarps had been along the Mass Central Rail Trail. For the past several years, it has been abandoned and an eye sore on the soon-to-be multi-purpose community path. WLT head stewards Laurel Carpenter and Greg Shenstone led fearless volunteers in dismantling the shed and lugging its contents to the nearby dumper provided by the City of Waltham. Many thanks to everyone who helped!!!