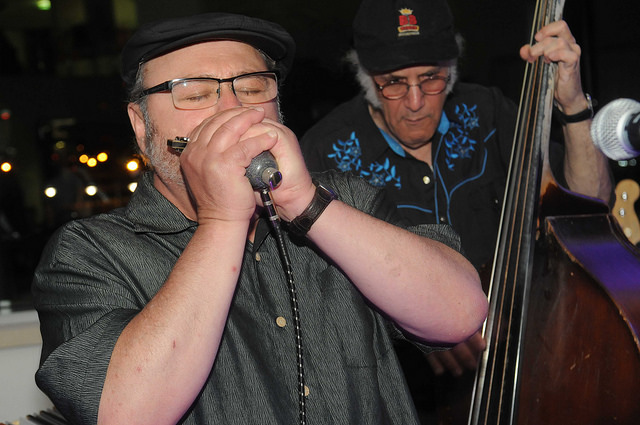 Green Space Blues Jam Rocked the House
On Saturday, May 20, the Waltham Land Trust held their annual gala event, the Green Space Blues Jam, at the Hobbs Brook facility at 175 Winter Street in Waltham. The featured performers this year were Sugar Ray and the Bluetones who delivered two and a half hours of awesome blues music. Around 145  people were also treated to fantastic appetizers, drinks, dinner and dessert by an amazing Hobbs Brook staff! No one left hungry. There was also a silent auction with a wide range of items from gift cards to a free day of paddling on the Charles.
The event helps raise money to keep the Waltham Land Trust in the black to fund all the programs helping to keep open space open, make and keep trails cleared, and getting people outside to enjoy nature right here in our own community. Thank you to all who came and hope you had as great a time as we did! And if you left before finding out if you won anything at the silent auction, we will be contacting you if you did.
Be sure to join us next year!