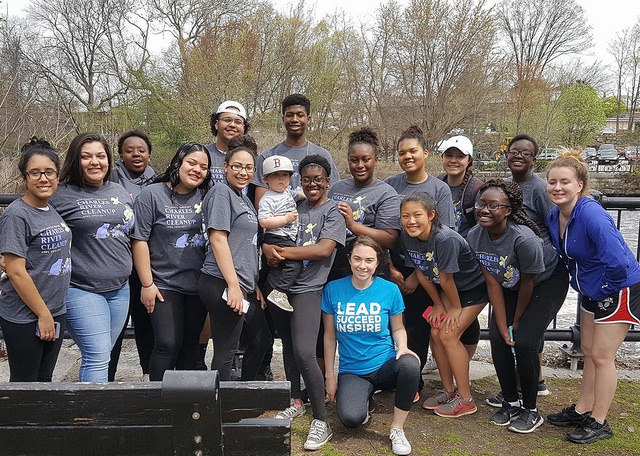 18th Annual Earth Day Charles River Cleanup
On April 29, hundreds of volunteers in Waltham participated in the huge Charles River cleanup. Dr. Eric Olson led a training on invasive plants. He was assisted by WLT Board member and Conservation Commissioner Phil Moser. Many groups and individuals came from all over to remove trash and invasives from the riverbanks. They were rewarded with Bertucci's pizza, Hannaford sandwiches, and snacks from Shaw's/Star Market.
Some of the groups who participated in in Waltham include the Waltham Boys and Girls Club, Girl Scout Brownie Troop 66040, Boston Intercollegiate Alumnae Association, United Congregationalist Church of Burlington, Watertown Citizens for Peace, Justice and the Environment, the Church of Jesus Christ of Latter-day Saints Weston, New England Sports Network, Penn State Boston Alumni, the Chi Phi Beta chapter of M.I.T., the Waltham Group of Brandeis University, and the Geocacher CITO team. Volunteers from other parts of the MetroWest came, too, and a great time was had by all.
Hope to see you next time on a cleanup!